The Stats are in!
The February 2023 stats from the Real Estate Board of Greater Vancouver have shown a change in the buyer behaviour that we have been experiencing over the past months.
Buyers are coming back into the market but are still faced with low levels of inventory in most market segments. The continuing lack of new affordable inventory has contributed to the number of sales per month remaining below historic levels, although they are increasing substantially relative to recent months (number of sales in Feb 2023 was +76.9% relative to Jan 2023).
During the past month, benchmark sale prices rose 1.1% relative to January 2023, showing the effects of increased engagement from buyers. Increases in benchmark sale prices were more profound in condos and townhomes, although detached home benchmark sale prices did increase as well.
Here at the Ballard360 Team, we feel the increase in optimism within the market. While some buyers are still choosing to remain on the sidelines, many are now returning into the market as increases in borrowing costs seem to have plateaued. We are also experiencing that sellers are currently benefiting from the lack of new competition coming to the market. The lack of new inventory has supported the
number of sales per month relative to new listings and also benchmark sale prices.
Have any questions?
Please reach out!
Source: The Real Estate Board of Greater Vancouver
WEST VANCOUVER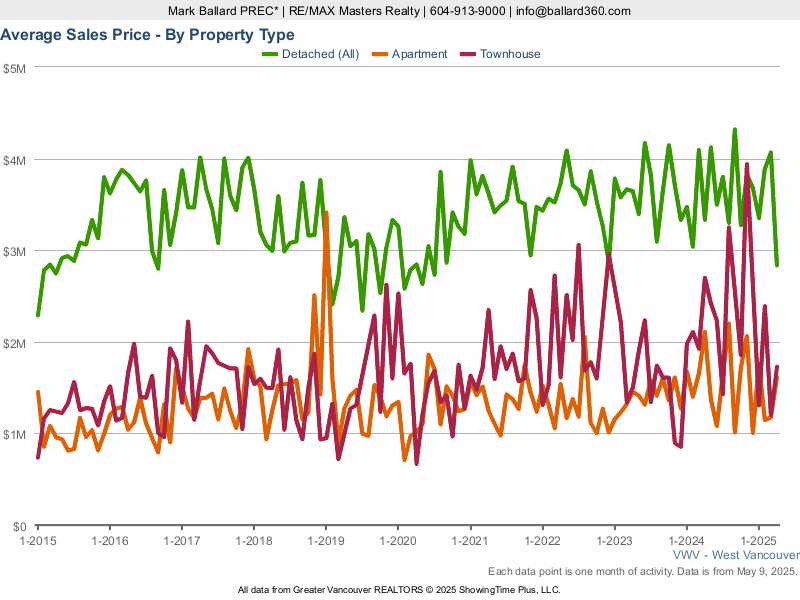 NORTH VANCOUVER