The Stats are in!
January 2023's stats from the Real Estate Board of Greater Vancouver have shown that with the holiday season behind us, the number of new listings coming on the market increased relative to the end of 2022. However, while the number of new listings increased from previous months during January 2023, they were still 20.9% lower than January 2022.
In addition to continuing reduced levels of new inventory, the number of sales per month decreased approximately 55% from this time last year (Jan 2022), and declined 21% from the number of sales in December 2022.
Despite quantity and average sale prices continuing to decline, due to particularly low inventory in certain sub-markets (geographical and by housing-type), prices in those sub-markets have been supported due to the lack of options that buyers are currently presented with.
As the correspondence from officials surrounding further interest rate increases appears to be suggesting moderation in the future, buyers may now be beginning to feel more certainty about the future of the real estate market.
At Ballard360 we have had a busy start to the year. In addition to multiple purchases and sales on the North Shore in January 2023, we are also working more with clients in areas such as the Sunshine Coast, Squamish, and the Fraser Valley.
As the busy spring market fast approaches, we should be better able to see the effects of the rapid increases in the cost of borrowing that occurred during the past year.
Have any questions or want to chat about real estate?
Give us a call!
Source: The Real Estate Board of Greater Vancouver
WEST VANCOUVER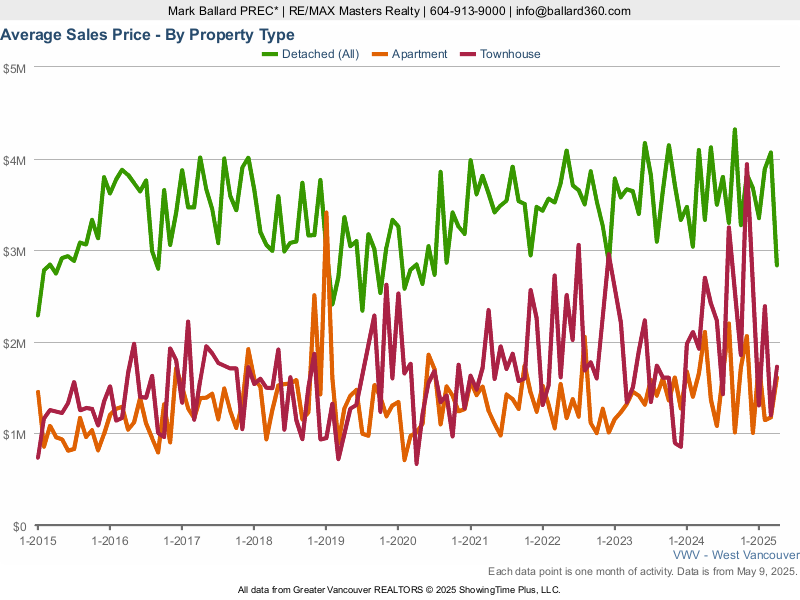 NORTH VANCOUVER